Are you bananas about bananas?
I love bananas, and I love making a banana cake for its simplicity.
You don't need fancy gadgets or expensive ingredients to make a good banana cake. The reason I'm fond of this cake is that it's always a good way of rescuing old bananas.
Do you see those banana's that have black spots on the outside and all mushy on the inside? Those ones that no one wants to eat?  Actually, those are what you need to make this banana cake.
More importantly, the bananas shouldn't be rotten inside, otherwise, your banana cake will taste funny.
By the way, I added cocoa to the cake mixture to balance out the sweetness, being that the amount of sugar used in the recipe is a little too much for my taste. However, my husband has a sweet tooth, so when he bakes the cake he doesn't use the cocoa, but I do. You can decide to leave out the cocoa at the assembling method (number 8). The cake will taste great.
No doubt my family, especially my sons, love to eat this milk-free banana cake recipe. 
So try it for a moist cake, and let us know how your cake turned out.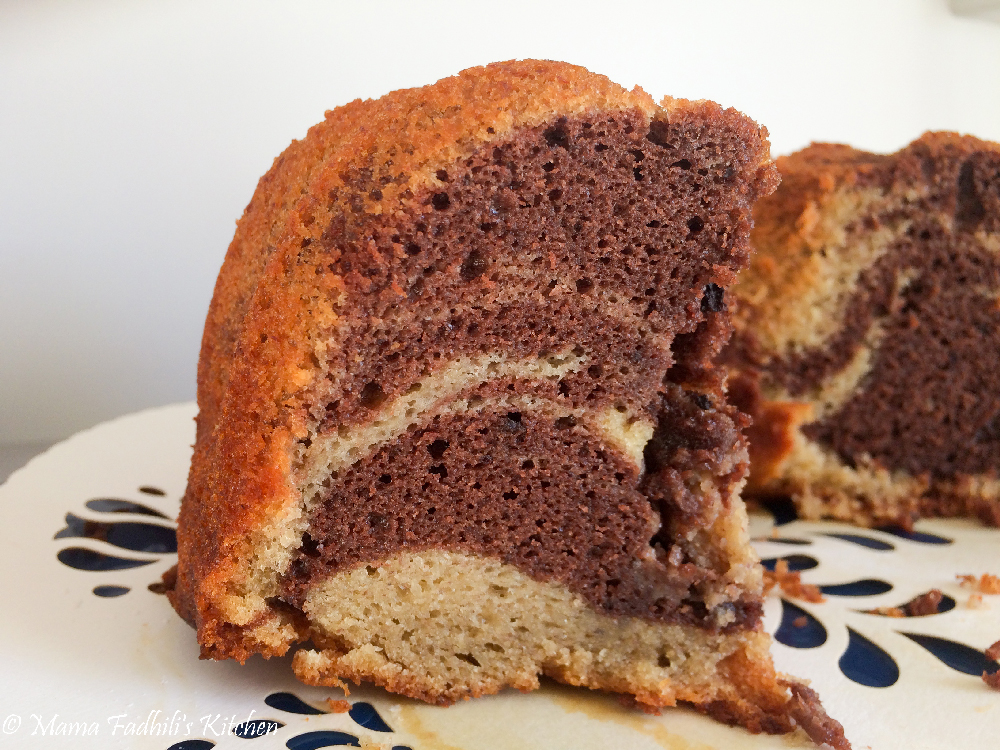 Ingredients
4 eggs
1 ½ cups all-purpose flour
1 cup white sugar
2tbps. Vanilla sugar (or 1tsp. vanilla)*optional
½ cup melted butter (you can use vegetable oil too)
4 medium ripe bananas
1.5 Tsp. baking soda
2 tbsps. Cocoa powder (it shouldn't be bitter)
Instructions
Preheat oven to 180 degrees

Grease a medium sized baking pan or bread pan

Beat the eggs, sugar and vanilla together, with a handheld mixture or a whisk, for about 5 minutes until you get a white frothy mixture

Melt the butter, and let it cool

Blend the 4 bananas, or mash them with a fork or a wooden spoon until they have a soft consistency

In a large bowl, sift the flour and baking soda.  Add in the eggs, sugar and vanilla, melted butter. Don't overbeat this mixture.

Fold in the bananas until they are completely incorporated into the mixture.

Finally, to assemble the cake, divide the batter into two equal portions. Add the cocoa powder into one portion, and leave the other portion plain. Scoop 3 tablespoons of the plain batter into the baking pan, alternate with 3 tablespoons of the chocolate batter, continue alternating the two mixtures until all the batter is finished

Bake for 1 hour, or until a toothpick (or fork) insert into the middle of the cake comes out clean.

Allow the cake to cool before removing it from the baking pan
Enjoy with a glass of milk or a cup of Kenyan Masala Chai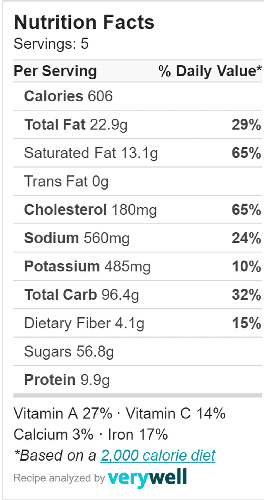 Did You Make This Recipe?