While making this peasant chicken soup, I thought about the not-so-obvious advantages of having grown up poor. One of the lessons that I carry on in life is the ability to live like you're rich, even when you're not: A life principle rooted in contentment.
Yes, I know, this sounds like an oxymoron, but it is not. When you live life not knowing where the next meal will come from, you enjoy what you have here and now.
Say, for example, chicken. Meat in all its forms was a luxury, and chicken ranked high up, and Mum couldn't afford it. And when she did, we ate everything almost to the point of chewing the bones. ?The marrow in bones tastes terrific, by the way.
And so, as I made this peasant chicken soup. I remember how we never let anything go to waste. This soup is frugal but delicious.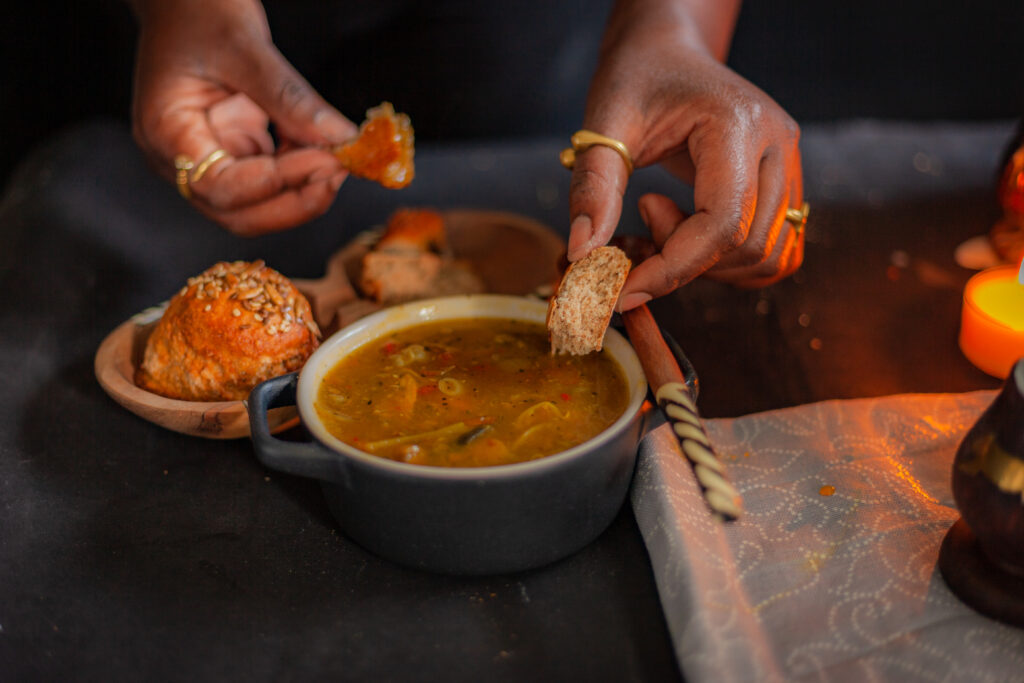 I used a chicken carcass and all the vegetables that I could find in my freezer to bring it to life.
So, next time you have a chicken roast or Kuku choma, think twice before throwing away the carcass. The leftovers, especially from organic or kienyeji chicken, make for such delicious chicken soup perfect for fighting the flu or hangovers.
And no, I am not ashamed of the term peasant, and I use this context to describe life as people who didn´t have land where we could till.
Also, I'd love to hear from you. Are there certain meals that reflect a challenging period in your life that you now consider part of your comfort food?
Ps: I used a slow cooker for this recipe. But you can also use a Jiko or pressure cooker.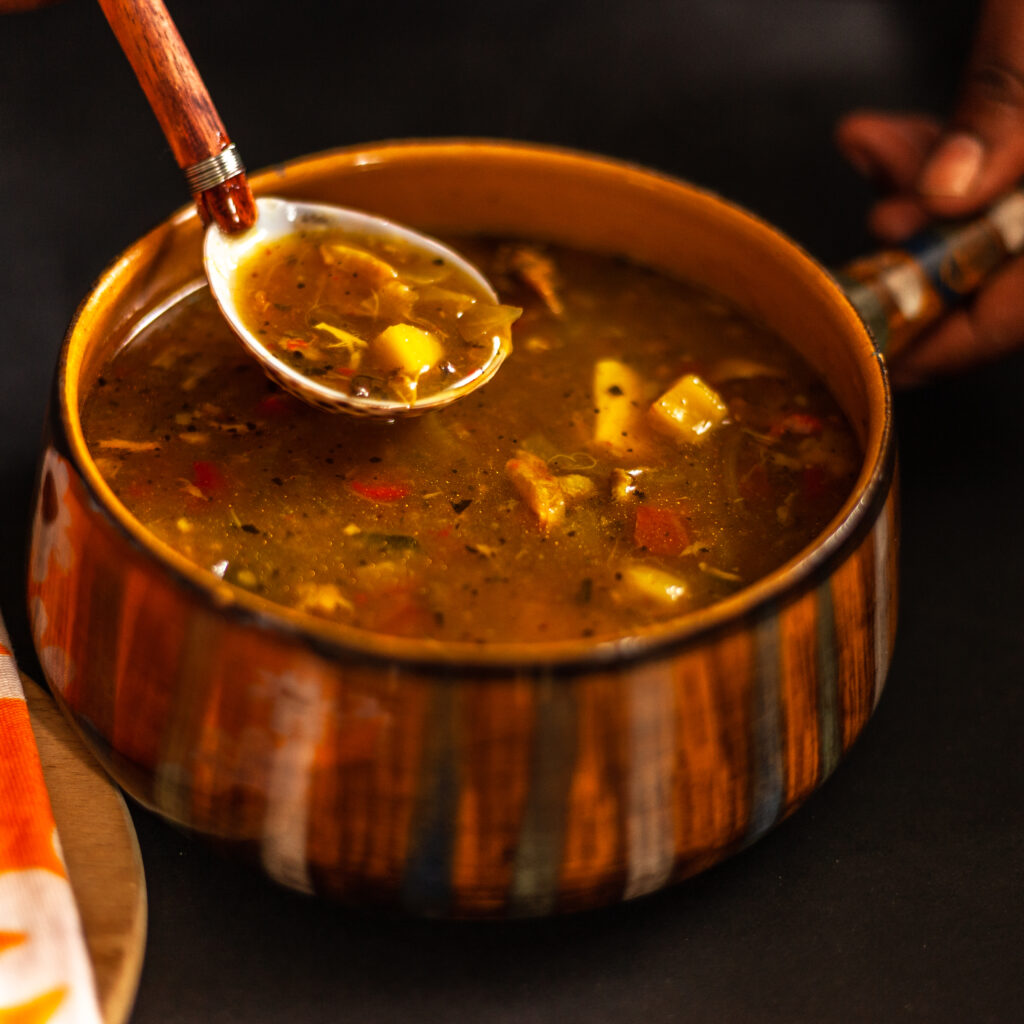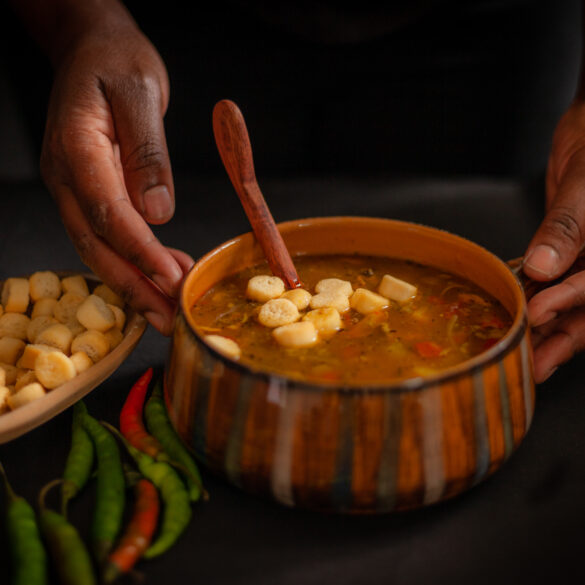 Ingredients
2 chopped onions 

1.5 cup mixed vegetables (carrots and peas)

1 leftover chicken carcass including the skin

1 garlic clove, crushed -

1 tbsp thin slices of ginger 

1 tbsp thyme 

1/2 stem of lemongrass (optional)

5 stems of coriander (save the leaves for garnishing)

1 tbsp salt (adjust to taste)

1/2 tbsp turmeric powder 

2 tbsp diluted cornstarch (a bit more if you want a thicker soup)

1-litre water (or chicken stock or diluted chicken stock cubes)
Instructions
Tip the chicken carcass into the slow cooker, add in all the veggies including garlic, lemongrass and ginger.

Add in the spices plus the salt mix it up.

Then add in the water and the cornstarch and give it a good mix.

Cook on high for about five hours.

If you don't have a slow cooker you can use a pressure cooker or a normal pot on a jiko.

Serve with some crusty bread or croutons.
Did You Make This Recipe?